Toolkit Aims To Provide Communities With Resources To Address Exploitation Of Children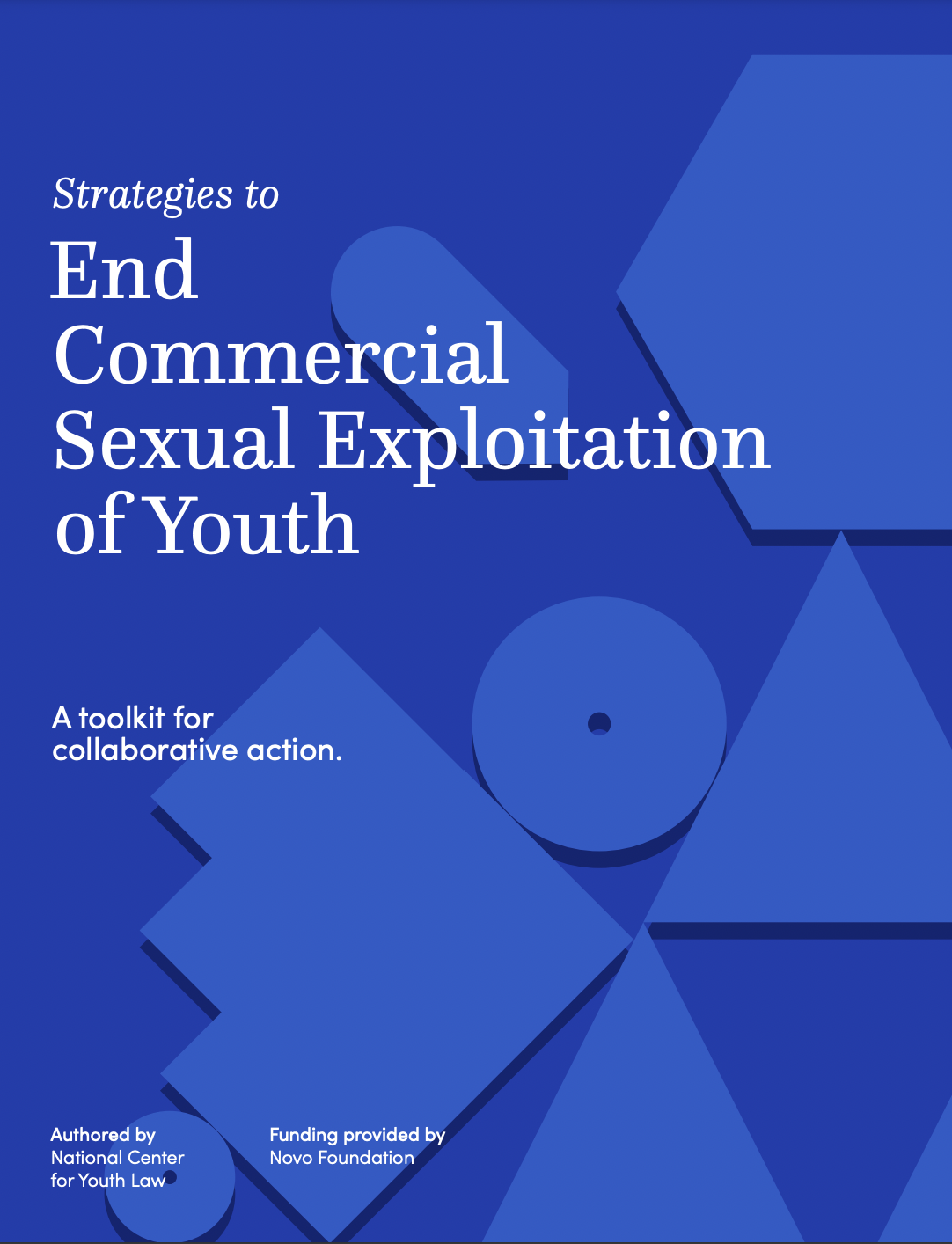 The first-of-its-kind Toolkit, "Strategies to End Commercial Sexual Exploitation of Youth: A toolkit for collaborative action" (2021), documents the CRCSE team's approach to activating conversations, shifting perspectives, building trust, transforming systems, and empowering youth and survivors to thrive. It includes a collection of advocacy tools, on-the-go worksheets, case studies and other resources to boost the planning and implementation of a tailored, collaborative community reform strategy.
The design and development of the toolkit, supported by a grant from the Novo Foundation, provides action-oriented tools for group facilitation, knowledge sharing and policy and practice recommendations.
"Our ultimate goal is to make positive change, with and on behalf of youth impacted by CSE," said Kate Walker Brown, attorney and director of NCYL's CRCSE Initiative. "Every outcome from the CRCSE Toolkit — each relationship, conversation and coalition formed — contributes to the collective momentum of advocacy and reform to address CSE of children and youth. This toolkit will support NCYL's efforts to increase our engagement and collaboration across jurisdictions, guiding users through a comprehensive process to not only create change in their communities, but to influence others in turn."
Sharing knowledge
The toolkit is aimed at helping professionals who work with children impacted by CSE come up with ideas, build upon what has been done before, and learn from the successes and challenges experienced by others doing this work.
NCYL's hope is that sharing knowledge gained from past experiences will inspire others and help guide reform. By working collaboratively, we can leverage our strengths and make a broader impact on children and youth nationwide.
The toolkit, containing subject matter that is both complicated and consequential, presents a comprehensive structure and digestible set of resources, systems, and tools to guide multiple stakeholders in the creation of reform and advocacy strategies to achieve change.
Award-winning
SuperDeep Studio, a Portland, Oregon-based studio that designed the toolkit, was presented with a Silver Award in the 2021 International Design Excellence Awards (IDEA) competition put on by the Industrial Design Society of America (IDSA). The studio was recognized in the Service Design category for its collaborative work with NCYL on the toolkit, which is available in both digital and physical formats.