Valente Avalos
Staff
Education Liaison, Compassionate Education Systems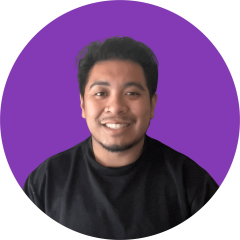 Valente Avalos is an Educational Liaison with the Compassionate Education Systems team in Santa Clara County. As a liaison, Valente works closely with students impacted by the justice system. They are responsible for serving the educational needs of youth and their families through goal-setting, scaffolded support, and advocacy. In an effort to remove barriers and broaden opportunities for justice-involved youth, Valente works alongside a team of education professionals to consistently explore the various opportunities to support young people in their communities.
Valente has been involved in youth development and their intersecting areas of focus since their own adolescence. With roots as a volunteer kickboxing coach, Valente began their professional career as a recreational leader and ABA Therapist in his hometown of Hayward, California. With over a decade of instructional experience, Valente has worked with various ages from Pre-K to emerging adults in their educational needs. Through their experience, Valente is proud to adapt and utilize various learning styles to best serve their clients.
Growing up in the lowrider and punk scene of the San Francisco East Bay, Valente is a creative at heart with a deep love and passion for art. Valente is working on his portfolio of street photography, modified cars, and portraits.