Steven Sandoval
Staff
Education Liaison, Compassionate Education Systems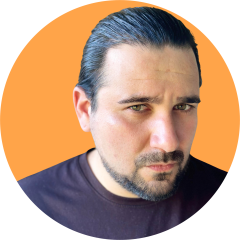 Steven Sandoval is an Educational Liaison with the Compassionate Education Systems team in the Antelope Valley of Los Angeles County. Steven's advocates for students using a trauma-informed perspective and dedicates himself to the success of youth in all aspects of their lives and education.
Prior to joining the National Center for Youth Law, Steven earned over 9 years of experience working at Rancho San Antonio Boy's Home in the San Fernando Valley where he held the role of child and family specialist, supporting youth daily through the implementation of evidenced-based behavioral interventions. Steven has recently earned his masters degree in social work and looks forward to applying his learned knowledge and skill to his work with the National Center for Youth Law.
Steven grew up both in the San Fernando Valley, as well as spent many of his formative years in Cali, Colombia from which his parents proudly immigrated. When he is not working, Steven enjoys taking time to explore new places with his family, likes watching documentaries and staying in tune with the latest newscasts, focusing on his small business efforts, and continuing to explore ways to increase personal knowledge and success.