Sani Ghahremanians
Staff
Associate, Development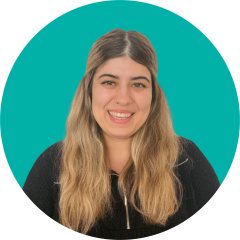 Sani Ghahremanians is the Development Associate at the National Center for Youth Law and works to support the Development team in securing and managing funding for the organization. Sani manages deadlines, works with the various campaigns across the organization to help secure funding, supports the National Center for Youth Law's annual end-of-year giving campaign, and assists with research and other tasks to ensure that the National Center for Youth Law's fundraising aligns with the youth-centered, equity-focused mission.
Prior to joining the National Center for Youth Law, Sani worked as subcontract liaison at The Priority Center, a nonprofit organization that provides mental health services and other resources to underserved communities. Prior to this, she served as state leader for The Phoenix Act, a nonprofit that works with state legislatures to pass legislation that protects survivors of domestic violence. Sani received her bachelor's in political science with a minor in international studies from the University of California, Irvine.
Raised in Los Angeles, Sani loves spending time outdoors under the SoCal sun, going to the gym, attending music festivals, spending time with family and friends, and exploring new food spots around the city.