Neha Desai
Staff
Senior Director, Immigration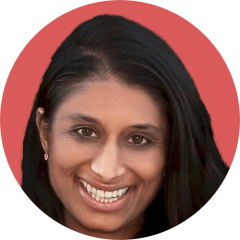 Neha Desai is the Senior Director of Immigration at the National Center for Youth Law where she leads the organization's work on behalf of immigrant children, which includes federal litigation and policy. Neha's team works to ensure that immigrant children are able to live in communities rather than in government custody and have access to the resources and opportunities they need to heal and thrive.
For over 15 years, Neha has been a children's rights attorney working with youth in government custody. She began her legal career at the Juvenile Law Center where she served as a member of the team litigating the infamous "Kids for Cash" scandal. Neha has worked at multiple human rights organizations domestically and abroad. She has testified in Congress and appeared in numerous media outlets. Neha received her law degree from Berkeley School of Law and her undergraduate degree from the University of Chicago.
As a child of immigrants, she is grateful to spend her days advocating for immigrant children. Neha lives in the beautiful Bay Area where her own children humble, inspire, and challenge her every day. She is guided by the deep and abiding conviction that no one is free until we all are.