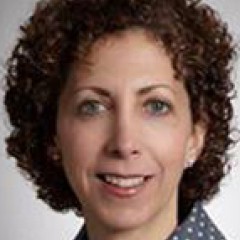 Lori A. Schechter is executive vice president, general counsel and chief compliance officer for McKesson Corporation. She is responsible for overseeing McKesson's general counsel organization, which consists of the law, public affairs, compliance and corporate secretarial functions for McKesson and its subsidiaries.
Schechter served as associate general counsel of McKesson from January 2012–June 2014. Previously, she was a litigation partner at Morrison & Foerster where she represented clients in complex litigation and investigations and served for four years as chair of the 500-lawyer global litigation department.
Schechter was named by the National Law Journal as one of the "Top 50 Female Litigators in the Country." She received her B.A. from Cornell University, and her J.D. from Yale Law School. After graduating from law school, Schechter clerked for United States District Judge Mark Wolf in the District of Massachusetts.
Schechter currently serves on the Board of the Foundation for Opioid Response Efforts, and previously served on the Boards of Legal Aid at Work and the National Center for Youth Law.