Julee Aros-Thornton
Staff
Education Liaison II, Compassionate Education Systems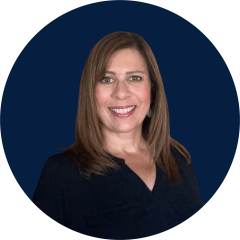 Julee Aros-Thornton is an Education Liaison II with the Compassionate Education Systems team in Arizona. Julee works with students as a part of the initiative's Responsive Program to overcome their educational obstacles within 1-6 months. She is passionately committed to ensure all students have access to the education to which they deserve and are entitled.
With over 30 years of experience working with students in foster care, Julee's previous work involved in-home services for students simultaneously experiencing the foster care and juvenile justice systems. Julee speaks English, Spanish, and has knowledge of American Sign Language.
Julee is a Tucson native and enjoys quilting, hosting gatherings in her home, taking photos, going to baseball games, and spending time with her family.