Jessica Montoya-Chaparro
Staff
Education Liaison II, Compassionate Education Systems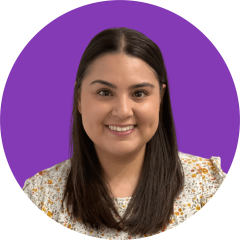 Jessica Montoya-Chaparro is the Education Liaison with the Compassionate Education Systems team in Arizona. Jessica works to lessen the education gap for students in foster care and strives to create a better education experience for all youth in Arizona impacted by the foster care system.
Jessica has worked within the child welfare field for 7 years and has previously worked for the Department of Child Safety. She has received her master's degree in Social Work from Northern Arizona University and has focused her career on supporting youth in foster care.
Jessica was raised in Arizona and loves to travel to new places inside and outside of Arizona. She enjoys camping with her family, cooking and going to sports events.