Hannah Benton Eidsath
Staff
Senior Director, Justice and Equity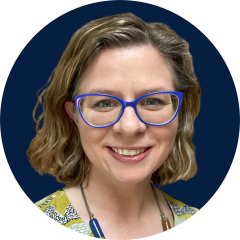 Hannah Benton Eidsath is Senior Director of the Justice and Equity team where she works towards the hope of a society that cherishes and honors the potential of all youth. Hannah seeks to advance justice in partnership with young people. She advocates to prevent referral of children and youth to court and to end court-imposed financial harms for young people, their families and their communities.
Hannah's career has focused on ending the criminalization of developmentally-appropriate behavior of youth of color and youth with disabilities and on ending the collateral consequences of court involvement. Prior to joining the National Center for Youth Law, she represented students and families in accessing necessary educational and mental health services in Hartford, Connecticut.
Hannah enjoys kayaking, knitting, and going to farmers' markets with her children.