Haley Reimbold
Staff
Director, Development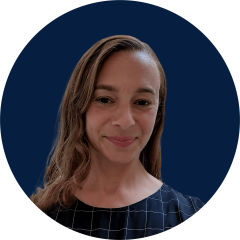 Haley Reimbold is the Development Director at the National Center for Youth Law and leads efforts to ensure that the organization has the financial resources needed to pursue its mission and vision. She works to inspire and align supporters who are committed to advancing equity and justice alongside youth.
Haley has more than 15 years of development experience with advocacy organizations dedicated to youth rights and system transformation including the Vera Institute of Justice and Rockwood Leadership Institute. She has been a Board Member with the Coalition for Juvenile Justice, US Department of Justice, and New York State Juvenile Justice Advisory Group. She started her career as a Youth Ally at The Underground Cafe, a youth-led teen center in New York.
Originally from the East Coast, Haley has lived in California for 8 years and is committed to never experiencing winter again. She spends her free time outdoors hiking, camping, and swimming with friends and family.