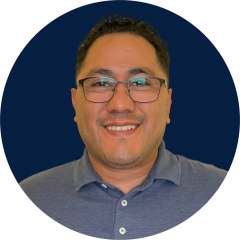 Attorney Francis ("Frankie") V. Guzman is the Senior Director of the Youth Justice Team at the National Center for Youth Law. Frankie leads a team of attorneys, policy advocates, and community organizers working to eliminate the practice of prosecuting and incarcerating children in California's adult criminal justice system, reduce incarceration and justice system involvement, and increase developmentally-appropriate services in communities for youth.
Raised in a poor, mostly immigrant community plagued by crime and drugs, Guzman experienced his parents' divorce and his family's subsequent homelessness at age 3, the life-imprisonment of his 16-year-old brother at age 5, and lost numerous childhood friends to violence. At age 15, he was arrested for armed robbery and, on his first offense, was sentenced to serve 15 years in the California Youth Authority. Released on parole after six years, Frankie attended law school and became an expert in juvenile law and policy with a focus on ending the prosecution of juveniles as adults.
Through partnerships with community organizations and advocacy groups, Guzman has helped lead California's effort to reduce the number of youths prosecuted as adults and serving time in adult prisons by passing legislation that established Youth Offender Parole Hearings, reformed Juvenile Transfer Hearings, and eliminated prosecutors' direct file authority. More recently, Frankie helped lead statewide efforts to eliminate California's practice of prosecuting 14 and 15-year-olds as adults, prohibit the incarceration of children under age 12 in the juvenile system, and secure approximately $60 million dollars to expand pre-arrest diversion programs and developmentally-appropriate, culturally-relevant community-based services for youth in CA.