Esmeralda Cortez Rosales
Staff
Community Policy Associate, Health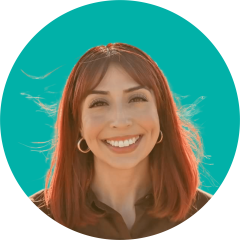 Esmeralda Cortez Rosales is the Community Policy Associate at the National Center for Youth Law and leads the organization's efforts to improve infant and early childhood mental health for children zero to five years old across California. Esmeralda works with parents, caregivers, community leaders, and advocates to develop and implement community-based work that centers children and families.
Esmeralda has more than five years of experience working at the intersection of community engagement and policy advocacy. Recently she coordinated the East Bay Community Law Center's Education, Defense and Justice for Youth department. Her professional experience brings extensive knowledge in programming, community empowerment, and creating policies led by those most impacted. Overall, Esmeralda values giving children and their families a strong foundation to life.
In her spare time you can catch Esmeralda outside hiking, spending quality time with her partner, four furbabies, and loved ones.