Erica Parker
Staff
Education Liaison, Compassionate Education Systems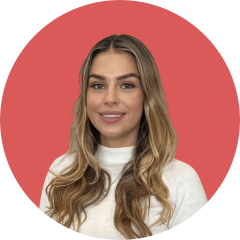 Erica Parker is the Education Liaison at the National Center for Youth Law and is part of the Compassionate Education Systems team in Monterey County. Erica support students experiencing homelessness through the McKinney-Vento program in two high schools. She partners directly with students to support them in strengthening their connection to school, and in improving academic, social, and emotional outcomes.
Erica is a former student of the Monterey Peninsula Unified School District and went to work for them shortly after graduating from Monterey High School. Erica worked directly with students and families providing holistic services that include academic, social emotional, and basic needs support. Erica assisted the district's most high-need families youth for 15 years before joining the National Center for Youth Law in 2022.
Erica has lived in the Central Coast since she was 2 years old after migrating from Mexico. She enjoys spending time with her two dogs and family. She loves to take trips to the lake, travel and visit her family in Arizona.