Crystal Garcia
Staff
Program Coordinator, Compassionate Education Systems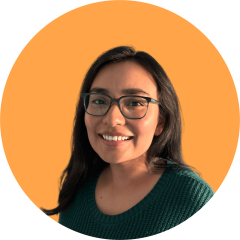 Crystal Garcia is the Compassionate Education Systems Program Coordinator at the National Center for Youth Law. Through this role, she supports the work of the Compassionate Education Systems team by providing project management for fundraising and operational efforts, contributes to Learning, Research and Evaluation projects, and manages the student data software program – EdTeamConnect.
Crystal brings 10+ years of work experience spanning various areas of education, including literacy development and college readiness; school-based mental health services; school social work; and education research and evaluation. She previously worked for organizations including Seneca Family of Agencies, PIVOTAL, various Bay Area public school districts, and SRI International. She holds a bachelor degree in English, and a master's in social work with California Pupil Personnel Services Credentials in School Social Work and Child Welfare and Attendance.
A life-long Bay Area resident, Crystal enjoys going on hikes, being outdoors, eating (sometimes cooking) all kinds of different foods, finding new teas to try, and spending time with her loved ones.