Crystal Garcia
Staff
Program Coordinator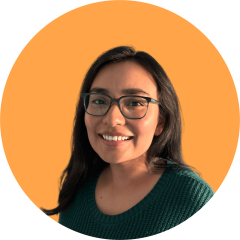 Crystal Garcia joined NCYL in June 2020 as the Compassionate Education Systems Program Coordinator. Through this role, she supports the work of the Compassionate Systems (CS) team, provides project management for CS fundraising and operational efforts, contributes to CS Learning, Research and Evaluation projects, and manages the CS student data software program –EdTeamConnect (ETC).
Prior to joining NCYL, Garcia provided targeted school-based mental health services at a Title I elementary school in San José, CA through Seneca Family of Agencies. Prior to this, Garcia worked on earning her Master of Social Work, during which time she served as a school social worker in Sunnyvale, CA and as a Learning and Evaluation Program Associate at PIVOTAL, a Bay Area non-profit that supports youth in foster care with their college and career aspirations. Garcia also brings four years of experience supporting research and evaluation projects aimed at improving policies and programs for children, youth, and families across the U.S. as an Education Research Analyst at SRI International.
Garcia is a Bay Area native and holds a Master of Social Work (MSW), and California Pupil Personnel Services Credentials in School Social Work, and Child Welfare and Attendance from San José State University. Garcia also holds a Bachelor of Arts in English from the University of California, Berkeley.