Carrie Rivera
Staff
Education Liaison, Compassionate Education Systems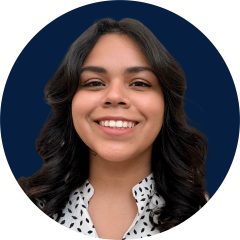 Carrie Rivera is an Education Liaison at the National Center for Youth Law. She works with the Compassionate Education Systems team and is based at the Santa Clara site, focusing on providing educational and career support for youth involved in the juvenile justice system. Carrie supports young people in navigating educational systems to better succeed and achieve their educational and career goals. She is passionate about working with youth and disrupting the school-to-prison pipeline.
Carrie has more than 10 years of experience working with youth in educational settings across the Bay Area. She has worked at various after school programs, in Americorp and at a charter school working with first-generation students and students from low-income households. Most recently, she worked as a humanities teacher for six years, teaching middle school and high school students social studies and English.
Originally from Southern California, Carrie has lived in the Bay Area for over a decade. As a first-generation graduate, Carrie was able to witness the challenges of navigating education systems and the effects of the school-to-prison pipeline in her own family. She loves being outside in nature, especially when it involves hiking or camping.