Ashley Hart
Staff
Human Resources Representative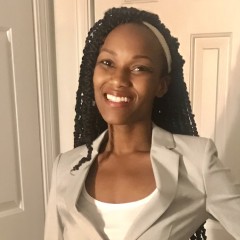 Ashley Hart joined the Operations Team as a Human Resources Representative. Hart's most recent work entails working at a family owned heavy equipment rental company as a Human Resource Specialist. In that role, Hart worked heavily in customer service, benefit administration, on/off boarding, worker's compensation, personal leaves', and implementing new policies and procedures. Hart is excited to implement an employee centered experience with HR and abiding by the basic law of humanity. Hart believes in providing servant leadership and taking the opportunity to provide every human being with the best experience possible.
Hart graduated from Hampton University with a BA in Communications and a minor in Psychology. There, Hart worked as a content creator for the newspaper and in Student's accounts in the Business Office.
Hart loves the outdoors, spending time with my husband and kids and visiting the local farmer's market.