Aracele Salgado
Staff
Education Liaison, Compassionate Education Systems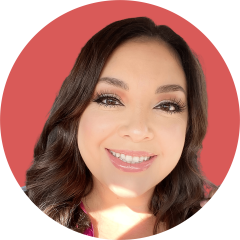 Aracele Salgado is an Education Liaison in the Compassionate Education Systems team in Monterey County. Her work supports McKinney-Vento high school students who are experiencing homelessness, by addressing those barriers that prevent them from achieving their educational goals.
Aracele received a master's of legal studies from Sandra Day O'Connor College of Law. During her graduate studies she volunteered at the Arizona Legal Center and as a Court Appointed Special Advocate (CASA) of Santa Cruz County where she had the privilege of working with a youth in the juvenile justice system.
Prior to joining the National Center for Youth Law, Aracele has worked in food insecurity advocacy, stewardship of donors along with working directly with participants experiencing hunger and homelessness. As a development and marketing manager, she co-led a $1 million fundraising campaign annually to fill the gap and feed hope by providing healthy food in her community. Through her previous role as hotline manager, she worked directly with participants to access emergency food assistance, Medi-Cal and CalFresh enrollment and other vital resources though collaborative relationships with community partners. Through these roles she has been able to address homelessness and food insecurity, create awareness, and share participant's real-life struggles.
Aracele is a Central Coast native who loves the beach and the beautiful California parks.