Willis Jacobson
Staff
Media Relations Manager, Communications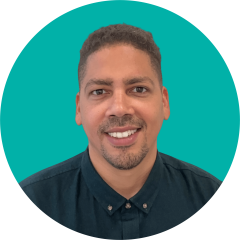 Willis Jacobson is the Media Relations Manager at the National Center for Youth Law. A member of NCYL's Communications team, Willis strives to elevate NCYL's work in the broader news media and ensure that media coverage involving NCYL's focus areas — or any topics involving young people — is accurate, respectful and shared through an appropriate cultural and racial-justice lens. Willis works with internal and external teams to shift harmful narratives and uplift and advocate for solutions that center and empower youth.
Willis is an alumnus of the University of Florida's College of Journalism and Communications. He has more than 17 years of experience as a journalist, reporting on issues throughout the U.S. for local and national outlets. His reporting has been honored with awards from the California News Publishers Association and California School Boards Association, among others.
Originally from Florida, Willis has lived in California for the past decade-plus with his wife and two children. He and his family especially love hiking, exploring and appreciating the beauty and natural healing effects of the outdoors.