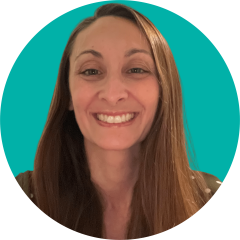 Rachel Velcoff Hults is the Director for Mental Health at the National Center for Youth Law. Rachel leads the organization's policy efforts to advance childhood and adolescent mental health and well-being, so that all children thrive and have a full and fair opportunity to achieve the future they envision for themselves. Her body of work includes legislative advocacy, coalition-building, research, youth and family engagement, stakeholder education, and shifting harmful practices and narratives that impede access to care.
Rachel has worked in child advocacy and system reform for more than 12 years, leading education, child welfare, and health initiatives. Previously, she directed the National Center for Youth Law's FosterEd Initiative, developing collaborative, multi-agency programs to improve the educational outcomes and experiences of youth with system involvement. Rachel also represented youth and families on public benefits, health access, and education issues at Bay Area Legal Aid, and was a litigation associate at Cleary Gottlieb Steen & Hamilton in Washington, D.C. She received a bachelor's from the University of Pennsylvania summa cum laude and a law degree from Stanford Law School with distinction.
Rachel comes from a family of health care professionals whose passion is caring for kids and communities; their work inspires her commitment to ensuring all children and youth experience healthy and nurturing childhoods. Rachel lives and works in Sacramento. In her spare time, you can find her trying to keep up with her husband and two energetic sons on their many adventures, spending time with her mom, reading, and painting - all usually fueled by too much coffee.