Marina Aguayo
Staff
Program Associate, Health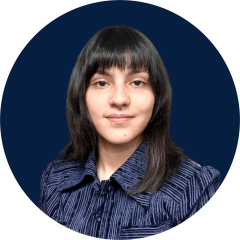 Marina Aguayo is a Program Associate at the National Center for Youth Law. Marina supports the Youth Advisory Board for the Reproductive Health Equity Project for Foster Youth — also known as RHEP — by managing its social media channels and community engagement with youth in foster care systems and grassroots organizations. Using her own experiences in foster care systems, Marina loves to center youth with experience in foster care as she works to advance reproductive health equity and bodily autonomy.
Marina earned a bachelor's in English and a minor in Geography/Environmental Studies from the University of California, Los Angeles. Marina went on to work at a youth writing nonprofit as a Marketing & Communications Coordinator. She helped youth write everything from short stories to college application essays, preserving their memories and progress in blogs, social media, and newsletters.
Marina was born and raised in Los Angeles. A former competitive wrestler, she loves to coach youth of all genders in the sport of wrestling. In her free time, Marina loves reading classics and spending time with her siblings.