Kristen Weber
Staff
Senior Director, Child Welfare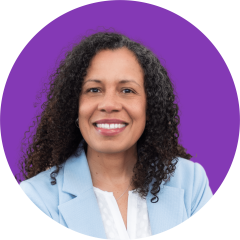 Kristen Weber is the Senior Director of Child Welfare at the National Center for Youth Law where she leads the organization's efforts to transform and build alternatives to child welfare systems. Kristen coordinates policy, litigation, and communication strategies to support safer, healthy, and thriving and communities and prevent the trauma of family separation. She is particularly interested in stopping state actors from weaponizing the child welfare system into the surveillance and punishment of Black, Indigenous, and LGBTQ+ children and youth, and strategies that increase justice and liberation for children and youth.
After graduating from law school, Kristen began her career by providing direct legal services to children and youth in foster care in San Francisco. She also worked on federal class action litigation cases both as a Skadden Fellow and on court monitoring teams. The predominant focus of her career has been on identifying and addressing racial and social inequities in the child welfare system. Kristen designed and led a multi-year, multi-jurisdiction qualitative review project, known as the Institutional Analysis, to analyze laws, policies, and practices that contribute to poor outcomes for populations involved with child welfare systems. She has written accompanying reports about child welfare system contributors to racial disproportionality and disparities experienced by Black and Latine children, youth, and families; systems' responses to survivors of intimate partner violence and their children; and system contributors to the lack of safety and affirmation experienced by LGBTQIA+ youth and families. In 2020, she helped create and launch the upEND movement, an effort focused on abolishing the current child welfare system and building many different alternatives that will support the safety, care, and healing of children and youth.
When not at work, Kristen is engaged in local politics--more recently interviewing city council and school board candidates. She and her partner also spend most of their weekend time with their two kids at an orchestra concert or sporting event.