Kamala Buchanan-Williams
Staff
Attorney, Legal Advocacy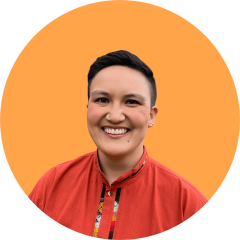 Kamala Buchanan-Williams is an attorney on the Legal Advocacy team at the National Center for Youth Law, where she litigates across all of the organization's issue areas to enforce the rights of young people.
Kamala began her legal career as a Skadden Fellow at Georgia Legal Services Program, where she focused on addressing racially disproportionate public school discipline. She later established and managed Georgia Legal Services Program's statewide education advocacy unit. In this role, Kamala expanded Georgia Legal Services Program's education advocacy, particularly for youth in foster care and youth involved in Georgia's juvenile and criminal legal systems. She is proud to have represented many extraordinary and resilient young people harmed by systemic and institutional injustices. Kamala holds a bachelor degree in history from the University of California, Berkeley, and a law degree from Harvard Law School, where she served as the Executive Director of the Harvard Legal Aid Bureau.
Kamala is the proud product of underfunded and over-policed San Diego public schools. She lives in Los Angeles with her wife and two rescue dogs and spends most of her time cooking Filipino food and singing karaoke.