Hong T. Le
Staff
Senior Attorney, Justice and Equity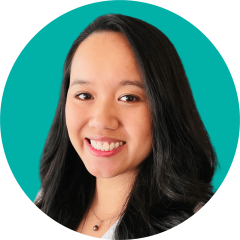 Hong Le is a Senior Attorney on the National Center for Youth Law's Justice and Equity and Legal Advocacy teams. Hong works on impact litigation to eliminate juvenile fines and fees as part of the national Debt Free Justice Campaign.
Hong is licensed to practice law in California and Louisiana. She earned her law degree from the University of California, Berkeley School of Law. Prior to joining the National Center for Youth Law, Hong was an Economic Justice and Youth Justice Attorney at Bay Area Legal Aid in Oakland, California, where she represented low-income individuals with disabilities and youth in a wide range of public benefits, education, foster care, and other civil legal matters. Hong started out her career as a Public Defender in Santa Clara County, California, representing both adults and youth from arraignment through trial.
Originally a refugee from Vietnam, Hong has lived in the Bay Area for over 25 years. Hong loves hiking and camping. She also likes to watch sports and grow her own food.