Darya Larizadeh
Staff
Senior Policy Attorney, Youth Justice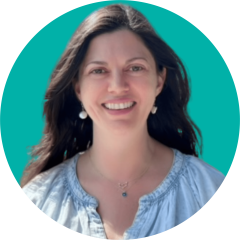 Darya Larizadeh is a Senior Policy Attorney with the Youth Justice Team. Darya works to advance local and state policy reforms in partnership with directly impacted communities to disrupt the school to prison pipeline, create alternatives to juvenile justice system involvement, address the unique needs of girls, and to increase access to developmentally appropriate services for youth in the community.
With a background in international women's rights and education, Darya has over 15 years of experience working with and advocating to advance the rights of young people and women both in the United States and internationally. Darya's domestic policy reform work began at the Chief Justice Earl Warren Institute on Law and Social Policy at University of California, Berkeley. She began her legal career at the San Francisco Public Defender's Office and Private Defender Panel. Darya received her law degree from the University of San Francisco School of Law. She holds a master's degree in political science from the City University of New York, Graduate Center and received her bachelor's in politics from the University of California, Santa Cruz.
Darya comes from a family of educators who instilled in her from a young age a commitment to social justice and working to improve the lives of others. She lives in the Bay Area with her partner and two young children.