Dafna Gozani
Staff
Senior Policy Attorney, Youth Justice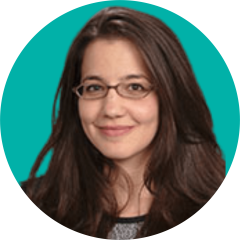 Dafna Gozani is a Senior Policy Attorney with the Youth Justice team. Dafna leads policy advocacy, including drafting, advocating, and implementing legislation that strives to transform the justice system by centering the voices of those most directly impacted. She partners with communities, and collaborates with the National Center for Youth Law's litigation teams to advance policies and practices rooted in positive youth development.
Dafna has over a decade of experience working with youth as an educator and advocate. Prior to joining the National Center for Youth Law, Dafna was an attorney at Bay Area Legal Aid providing holistic advocacy for system-involved youth, homeless youth, and youth-at-risk of exploitation and engaging in strategic impact litigation. Dafna earned her law degree from Loyola Law School at Los Angeles with a concentration in Public Interest and International Human Rights Law.
Dafna's childhood system-involvement guides her advocacy and is the foundation for why she has dedicated her career to protect children's human rights. As a first-generation immigrant, she is committed to promoting cultural awareness and global perspectives in her work. Dafna loves world-travel and generally anything that involves beaches or plants.