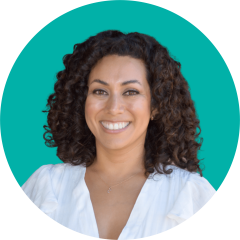 Cindy Cruz is the Director for the Reproductive Health Equity Project for Foster Youth - also known as RHEP - at the National Center for Youth Law, where she works to end inequitable reproductive health outcomes for youth in foster care and support the healthy sexual development and bodily autonomy of young people.
Cindy is a passionate advocate for reproductive justice, racial justice, and LGBTQ liberation. Prior to joining the National Center for Youth Law, she served as the Western States program director at URGE, where she oversaw organizing and advocacy work in California. Previously, she served as director of education for Planned Parenthood California Central Coast where she led the organization's sex-education programming. Cindy received a bachelor's in public health education and a master's of public health from California State University, Northridge.
Cindy was born and raised in Los Angeles and is currently enjoying living in California's beautiful central coast. She is the proud daughter of Salvadoran immigrants.