Compassionate Education Systems in Monterey County
Our compassionate education initiative in Monterey County, California envisions a future in which each systems-impacted young person is able to graduate from high school with the widest array of possibilities for their future.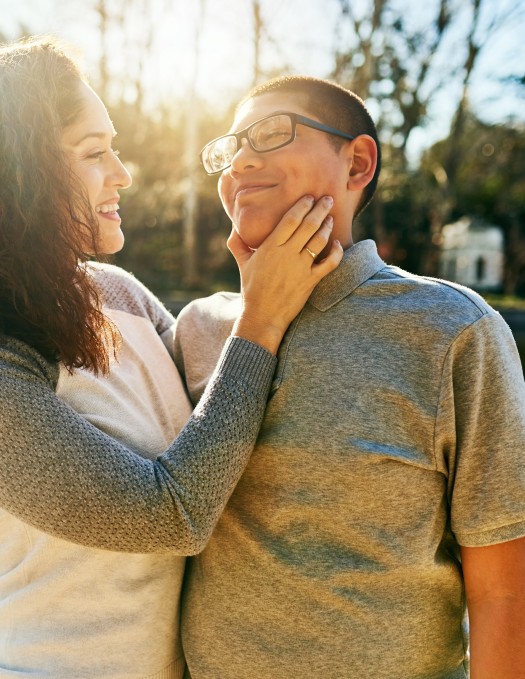 Who We Are
NCYL's Compassionate Systems Framework seeks to create conditions by which young people are seen, heard, and encouraged, while experiencing adults as allies and supporters. Since 2018, NCYL has worked through a creative partnership with Monterey Peninsula Unified School District to support students experiencing houselessness or homelessness using this framework.
Our work is student-centered and strengths-based, and the aim is to increase each young person's self-efficacy.
We support students who are identified as houseless or homeless through the McKinney-Vento program. Our Education Liaisons work within MPUSD school sites to partner directly with students to support them in strengthening their connection to school, and in improving academic, social, and emotional outcomes. Our staff use the principles of positive youth development to build strong connections and meet students where they are.
Due to the transitionary and often unpredictable nature of our young people's lives and living situations, as well as their lack of connection to local systems, the work we do in Monterey County has evolved from academic case management to whole-student support and care. Many of our young people have significant, immediate barriers to succeeding in school, such as housing, food instability and health, that must be addressed before we can truly begin working on their academic achievement and future goals. Due to this, our direct service work in Monterey County includes:
Individualized educational planning including support with connecting to campus-based resources such as transportation, credit recovery, educational assessments, and goal setting.
Career and post-secondary planning including skill assessment and exploration, college exploration and application completion; and,
Highly relational individual engagement with youth, connecting them with community-based resources such as immigration support, public assistance, health care, housing, and food and clothing resources.