Seth Packrone
Staff
Senior Attorney, Legal Advocacy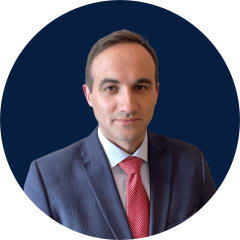 Seth Packrone is a Senior Attorney with the Legal Advocacy team at the National Center for Youth Law. Seth develops and litigates class-action and impact litigation focusing on issues impacting young people with disabilities in the education and juvenile justice systems.
Before joining the National Center for Youth Law, Seth developed and litigated systemic issues with the Impact Litigation Practice at The Bronx Defenders and Disability Rights Advocates. He also served as an Adjunct Clinical Professor with Brooklyn Law School's Disability and Civil Rights Clinic. Seth earned his law degree from Harvard Law School, a master's degree in Inclusive Education from the University of Cambridge, and his bachelor degree from Harvard College. Seth previously taught English in Malatya, Turkey with the Fulbright program.
Seth enjoys spending time with his two kids and exploring new places.