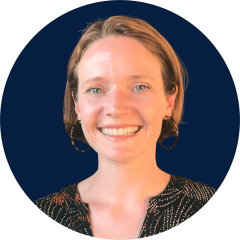 Jessica Cobb is Policy Manager for the Education Civil Rights Alliance (ECRA), convened by NCYL. Cobb manages the ECRA's work to identify and address within-district school resource inequities.
Cobb has a JD from UCLA Law with a specialization in Critical Race Studies and a PhD in Sociology from UC Berkeley with focal areas in education and youth/family. During law school, she held internships at Stanford Law's Three Strikes Project and with the education equity team at ACLU SoCal. Cobb is the co-author of multiple policy reports, including four with ACLU SoCal addressing school policies that criminalize students of color and students with disabilities. Cobb's academic publication record includes solo and co-authored articles in Sociology of Education, Social Science Quarterly, and City and Community. Prior to joining NCYL, Cobb was Director of the Prison Education Program at Norco College, where she managed Associate Degree for Transfer pathways for incarcerated students.
Outside of work, Cobb serves as Vice-Chair of the Board of Directors for College Access Plan in Pasadena, CA and is an avid hiker and cyclist.