Bruce Easop
Staff
Legal Fellow, Education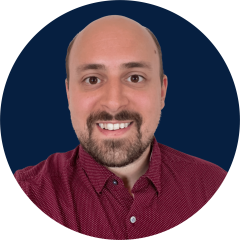 Bruce Easop is a Legal Fellow on the Education team at the National Center for Youth Law. Bruce's legal and policy research addresses school resource inequity and discriminatory uses of school discipline.
Bruce earned law and master's degrees in education from Stanford University. He was editor-in-chief of the Stanford Journal of Civil Rights and Civil Liberties, represented students through the Youth and Education Law Clinic, and received Highest Pro Bono Distinction. He also interned with the National Center for Youth Law, the Lawyers' Committee for Civil Rights, and the U.S. Department of Justice, Civil Rights Division. Prior to law school, he served as the Special Assistant for Presidential Initiatives at Swarthmore College and Special Assistant for Communications and Research at Princeton University.
Originally from New Jersey, Bruce received a bachelor's degree in politics from Princeton University and a master's in legal and political theory from the University College London. Outside of work, he loves to bake, go to the theater, and explore Washington, DC.