Alex Ramos
Staff
Education Liaison, Compassionate Education Systems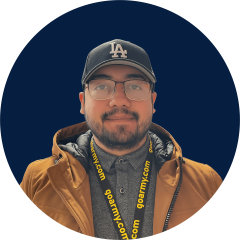 Alex Ramos is an Education Liaison with the Compassionate Education Systems team. He works alongside youth to support them academically, behaviorally, and socially. He dedicates himself to learning about each youth's individual stories and strives to encourage youth to strive for their dreams while supporting them the entire way.
Alex has worked alongside youth for 7 years. He has worked for agencies such as the Child and Family Center in addition to after school programs. He has worked with youth all his life and has developed relationships and support from communities and families. He graduated with honors from California State University, Northridge and plans on obtaining his master's degree in social work.
Alex originally grew up in the Antelope Valley and has participated in various community activities throughout his life. Alex grew up playing a number of sports from baseball to soccer and eventually ended up staying with football most of his life. He is a big fan of poetry and anime. He also engages in activities such as video games, cooking and dancing. He was even a cheerleader in high school, and won a national championship. He enjoys learning new things and participating in new activities whenever he gets the chance.